Safe-Dry® is a Family Owned Business
If you believe in supporting local companies, you will be happy to know that Safe-Dry® is a family owned business with over 30 years of experience. We believe in providing the best for our clients. Our service policies are in place to ensure that each customer has the best experience and is completely satisfied.
100% Satisfaction Guarantee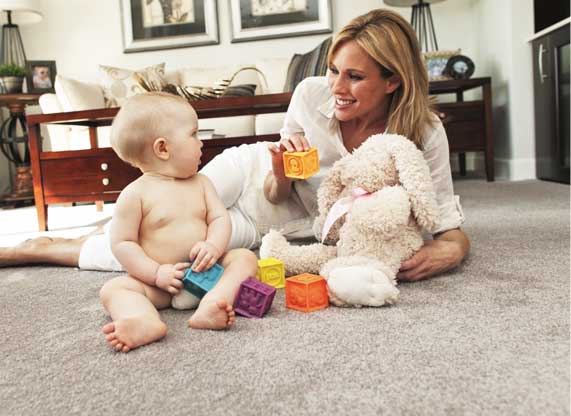 Our founders are our family, so we have built-in accountability to continue to provide the highest level of quality and care for the communities we work in. Our 100% satisfaction guarantee means just that: we will give you your money back if you are unhappy with our services. This means:
If carpet is not cleaned to your satisfaction, we will return and do it again
If stains are not removed or return, we will return and re-treat the stains
If area rugs or Oriental rugs are not cleaned to your satisfaction, we can take them off-site and treat them multiple times until they are pristine
Our teams are trained to communicate clearly to clients. Not all stains can be removed, not all carpet can be perfectly groomed: we want the expectation to be in place so that you understand the integrity we have as a company to provide the best service every time. We will talk you through the process, the ingredients of our cleaning products, our specialty services and any other questions you may have before you sign on the dotted line. We will work with you every step of the way to make sure that you feel valued and satisfied with our services.
Experts in Cleaning Carpet, Rugs and Upholstery
In our experience, carpet cleaning technologies evolve but the heart of the service stays the same. Our core values include using our foundation as a family to offer each family the best in all-natural, eco-friendly cleaning solutions for their homes. If we wouldn't use it for our own families, we won't use it for ours!
We are committed to continued growth. We have expanded into multiple cities and now have a presence throughout Tennessee, Alabama, Mississippi, Georgia and North Carolina. Each time we multiply, we maintain the highest standards of operations. With Safe-Dry, you can be assured that each location has:
Highly trained staff
Equipped vehicles
Professional grade tools
Exact appointment times
Customer communication
Customer satisfaction guarantee
Safe-Dry® is ready to prove it to you! Schedule an appointment and learn more about our no-cost estimates as well as our superior services, which include:
Same-day cleaning services
Hypoallergenic carpet cleaning
Antibacterial sanitizer
Allergen treatment
Pet odor and stain treatment
Area rug cleaning
Professional upholstery cleaning
Stain shield protectant
At Safe-Dry®, we like to say that it's time to live cleaner. Carpet, rugs and upholstery are the surfaces you live on and should be regularly cleaned in a way that is non-toxic, non-invasive and highly effective. We are proud to provide a full range of services.