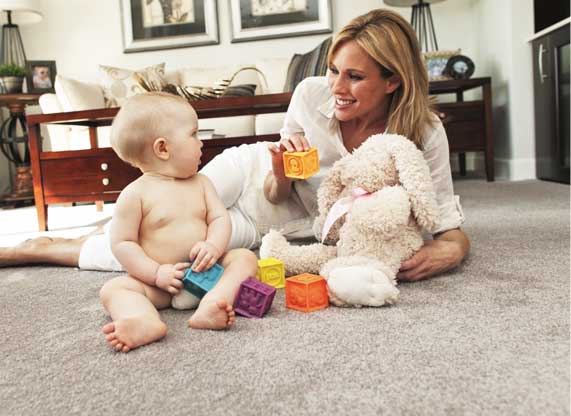 With so many options, when it comes to carpet cleaning, there are a lot of things to consider. Who is the best carpet cleaning company? What is the best process for cleaning carpets? How long will it take my carpets to dry? Is the process safe for my kids and pets? Let's get an answer to these questions and more!
Safe-Dry® carpet cleaning uses an all-natural, hypo-allergenic, soap-free cleaning. Our revolutionary process uses a carbonation, that creates effervescent bubbles, to get deep into the carpet fibers and lifts the dirt to the surface for removal. Unlike steam and shampoo methods, we do not use chemicals or harsh soaps and detergents, so your carpets will stay clean twice as long, since there is no sticky residue left behind.
With our low moisture method, using 1/10th the amount of water that the traditional steam or shampoo methods use, your carpet will be dry in an hour. With Safe-Dry® carpet cleaning near Greensboro, Winston Salem, you never have the risk of mold and mildew creating in the pad or subfloor.
Your health, safety and satisfaction are our priority! Our solutions are effective in removing even the most stubborn of stains, while still being safe for you, your family and your carpets! Our customers have voted us the best carpet cleaner in the area! We are local, schedule exact appointment times, and your carpets will be cleaned to your satisfaction, or it's FREE!
With our instant pricing, get your free estimate online.  You can conveniently schedule one of our qualified, uniformed, professional technicians to deliver the best carpet cleaning experience, that you and your carpets deserve. Call or schedule online today!